Update your contact details
Don't miss out on important alerts and updates!
Sign in

to mySouthEastWater
Sign in to your account

If you've forgotten your password, click 'Forgot your password?' and enter your email address to reset it.

Click Manage account

At the bottom right side of the 'My personal details' square, select ''Edit my details'.

Fill in your information

Click 'Confirm changes' and your details will be saved so that we can contact you easily.
Register
for mySouthEastWater
Set up an account

You'll need your account number found at the top of your bill. Fill in your details on the form and you'll receive an email to verify and sign in.

And you're done

By registering, your contact details will automatically update in our system.

Check out the portal

Now that you've logged in, take a minute to explore your account. From here you can easily manage your account, pay bills, track water usage and even get financial support.
Updating your contact details ensures you're promptly infomed for account updates, emergencies, supply interruptions and network upgrades.
If you prefer more traditional means of communication, we'll make sure important updates reach you via mail.
They will however be delayed in comparison to an email or text message.  

With mySouthEastWater you can easily manage your account, see and pay bills, track water usage and even access financial support.
It's designed for your convenience!
Your account number is located at the top of your bill as shown in the image below.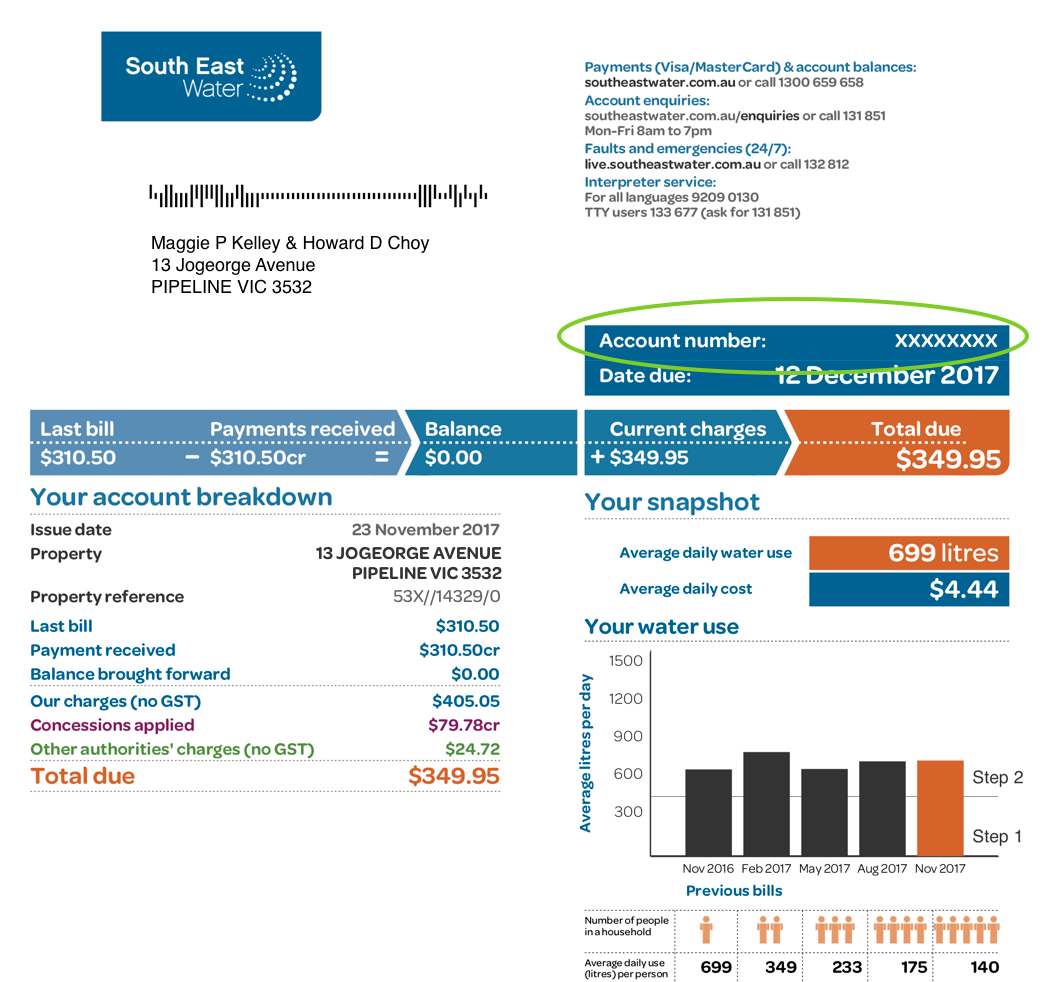 No . But if you add it, it can help us verify your identity if you need assistance. 
mySouthEastWater is designed to be user friendly. If you run into any issues, you can always call our Contact Centre on 131 851 for assistance.